Significant Developments at Laltex
In preparation for our upcoming busy season, we've made signification changes to improve production capacity, warehouse efficiency and customer service, with the aim to enhance the overall customer experience.
A second shift, 5 days a week, has been introduced at the in-house Printroom to significantly increase capacity, whilst also reducing overall lead times, as well as opening more roles to the local community. Keeping more orders in-house will also ensure tighter quality control.
To improve ink adhesion, the ink mixing process has been standardised for metal products, creating recipes that are easily replicated each time, as well as significant investments into new ink mixing machinery.
In the 220,000ft² warehouse, a 6 figure Investment has been made to increase racking locations, adding an extra 1,800 locations, making 14,000 spaces in total. This allows for much larger UK stock quantities, as well as more choice for the customer, whist reducing congestion in the warehouse and ensuring it runs at its most efficient.
Furthermore, to maintain a steady flow of incoming stock and enable the goods in department to run at its most effective, a container management system has been introduced which will manage the number of inbound containers per day.
Team member numbers have risen massively throughout 2023 due to company growth, but a further 20 people have been added to the team to cope with the peak season
To make sure we continue to provide the best level of service, we have also introduced a new, standardised training process to close any team member knowledge gaps. Supervisors in the in-house Printroom have also undertaken specialist training.
As we approach our busiest season, we are stronger than ever and in the best position to deliver a consistent quality service. Contact us if you would like further information about any of the improvements: 01942 687025 sales@laltex.com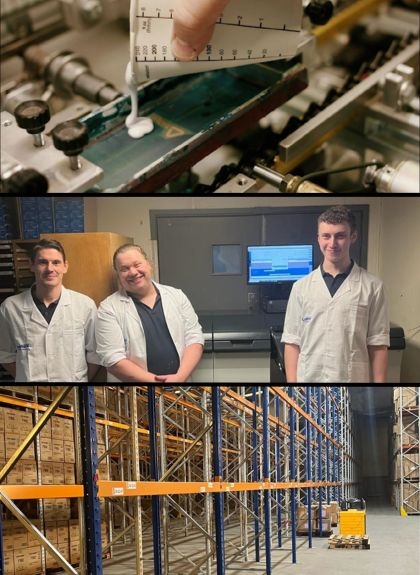 Archive