New Promo Marketing Hub
Are you a promotional merchandise distributor and looking for new marketing content? Login to LaltexTrade.com and discover the new Marketing Hub, packed with free end user friendly marketing materials for you to share as your own.
Explore your new resources from Bags HQ, Laltex Promo, Pencom, Source It and Premium Portfolio, online 24/7, when you need it. Download social media images, videos, email marketing, downloadable catalogues and mailers with regular new additions.
If you're a Laltex Group customer and haven't already registered for your LaltexTrade.com account, it's not just the new Marketing Hub you're missing out on; instant quotes, live stock data, images and artwork downloads, delivery address updates, sample requests and order status updates. Register at LaltexTrade.com today for all this at the click of a button.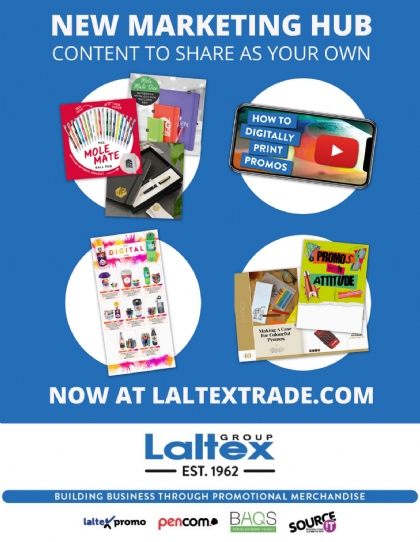 Archive