Laltex Voted 2022 BPMA Supplier of the Year
We are thrilled to have been voted 2022 BPMA Supplier of the Year £2m+ and would like to thank everyone who voted for us.
Our Promotional Merchandise Managing Director, Neil Horner, accepted the award alongside Divisional Heads Chris Nelson (Laltex Promo), Amber Houghton (Pencom) and Rachel Salisbury (Bags HQ). Following the win, Neil commented:
"What an amazing achievement for the team, we couldn't be more thrilled! Thank you to everyone who took the time to vote for us and for the continued support. It was fantastic to finally catch up with our wonderful customers at Merchandise World and this was the cherry on top."
"We have the most committed team at the Laltex Group and I'd personally like to thank every department for their hard work and dedication. Here's to an even better 2022!"
We are hopeful that our good fortune will continue in to 2022 and beyond thanks to the ongoing investments in our online trade portal (www.laltextrade.com), in-house branding techniques and team expansion.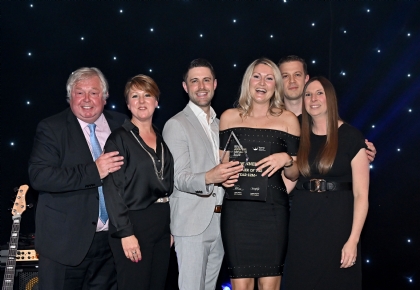 Archive