We've Taken Over The Full Building!
We are pleased to be ending 2020 on a positive note with the expansion of our warehouse!




Our tenant's lease finished earlier this year, so we've decided to take the plunge and take over the full building!
We now have an increased storage capacity with 220,000 Sq.Ft of space, across 15,000 pallet locations.
What this means for our customers –
· More choice and higher stock levels of key products.
· Greater efficiency with all stock under one roof.


· Quicker lead times.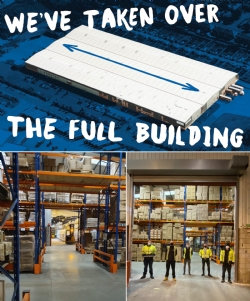 Archive