The World at Their Feet
Laltex commissioned the Seashell Trust to create a piece of artwork for Laltex House. The piece was to hang on the wall of the stairwell leading from reception to the first floor offices - a large expanse of space which would require something special.
The Seashell Trust students accepted the challenge with gusto and in September the piece was complete. The grand unveiling took place on 2nd October 2013 and the ribbon was cut by Lord Smith of Leigh. Also in attendance were members of the Laltex Charity Committee, Laltex staff and staff and students from the Seashell Trust, namey Dominic Tinner (Head of Fundraising, Marketing & Community Development), Tony Snape (Chief Executive), Christine Dentith (Head of Art) and students Aman, Georgia and Ellen.
It was a fantastic morning and was enjoyed by everyone. The Laltex staff got a quick lesson in sign language with everyone learning the sign for 'applause.'
"We were delighted to receive such a fantastic piece of artwork from the Seashell students. When we commissioned the painting we had no idea the positive impact it would have within the company, not only from an aesthetic point of view, but also in terms of being able to demonstrate to our employees and visitors that the students have such wonderful creative ability. We are very proud to support Seashell Trust as our Charity of the Year" (Sanjay Mulchand, Managing Director, Laltex Group).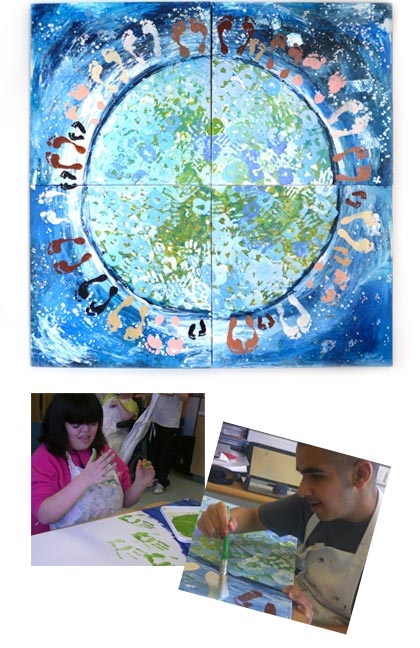 Archive