The Big NHS Lunchbox
Calling all Helpers!
In these challenging and uncertain times, there is one organisation going above and beyond to try and overcome Covid-19 and that's our NHS. Every day our Front Line Workers are under massive strain, working exceptionally hard in this time of crisis.
The Big NHS Lunchbox has been set up to make fresh Subway sandwiches and cookies at cost price and deliver these to those working tirelessly at local ICU wards in the Cheshire and Greater Manchester area and we need your HELP!
We have made a donation which will help provide subs and cookies to our heroes in the NHS. Our team members are also volunteering to provide support with daily deliveries (check out the pictures); however we would like your help to do even more.
We are asking friends, family and businesses in the North West to get involved and help support this fantastic cause. Not only will you be providing a hardworking Front Line Worker with a meal, but it's a great way to say "Thank You" for the amazing efforts being shown by our NHS, keeping them fed and ready to fight another day!
It's easy to get involved, please visit www.thebignhslunchbox.co.uk where you can make a donation or contact Rob Garbutt on 07539069115 and discuss how you can help.
Thank you for your support.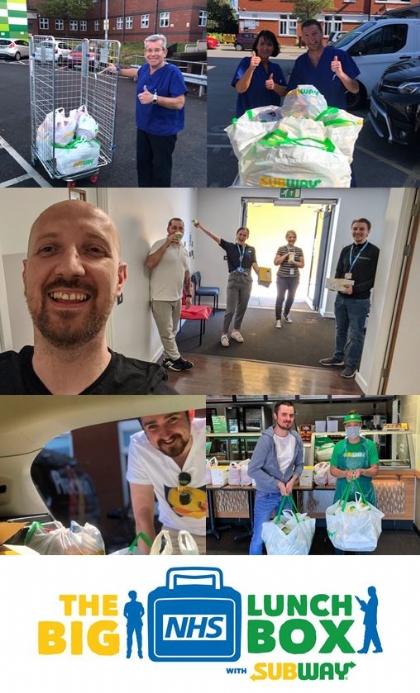 Archive