New Structure in Promo Sales
The New Year brought new structure to some of the sales teams here at Laltex with the introduction of a Divisional Head for each of the promo departments. As well as responsibility for all sales, each Divisional Head will maintain a key account sales role to help drive business forward.
With years of experience gained in their respective promotional fields, it comes as no surprise that the following team members have been appointed: Chris Nelson (Laltex Promo) Amber Houghton (Pencom), Rachel Salisbury (Bags HQ) and Emma Conway (Source-It).
To communicate the latest news, products and services in the most effective way to our customers, a new Account Manager Role has also been introduced. Dan Richardson (Laltex Promo) and Lucy Cooper (Pencom) will continue to manage accounts within their specialist field and will be joined by Dan Nelson from the Bags HQ team. With so many exciting new products and services on offer for 2022 they are expecting their appointment books to fill up fast!
Another exciting new development comes in the form of our newly appointed Sales Director, Andrew Williams. Overseeing sales across the promotional merchandise group, Andrew, who has been Pencom's Director since its launch in 2010, will work with Managing Director, Neil Horner to mentor the Sales Team and develop new projects. Whilst this does mean Andrew will be taking a step away from Pencom, he leaves it in the capable hands of Amber Houghton and her specialist team. Andrew's vast industry knowledge and experience make him the ideal candidate for this role.
These changes, along with other internal processes have been implemented to bring us closer to our customers.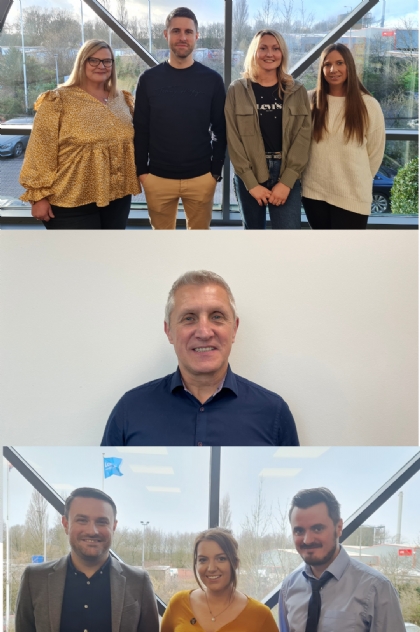 Archive