Name Change to Laltex Promo
The promotional division of the Laltex Group was set up in 1999 and over the years it has been known by many different names. The trading name has always been Laltex Group, however, this is actually the name of the parent company which encompasses the promotional divisions; Laltex Promo, Pencom, Bags HQ and Source It, alongside 3 retail facing divisions.
Since 2001 we have been producing the Premium Portfolio catalogue which initially showcased only the Laltex Promo product range. However over the last few years the catalogue has grown and developed into an end user catalogue. It features the ranges of all four of our promotional divisions alongside some of the leading suppliers from the UK promotional industry.
With the name change we wanted to ensure a clear difference between the Laltex Promo division, the Premium Portfolio catalogue and our parent company, the Laltex Group. The new name, Laltex Promo, carries forward the well known name Laltex, which a lot of our customers are familiar with, and combines it with our speciality - promo products!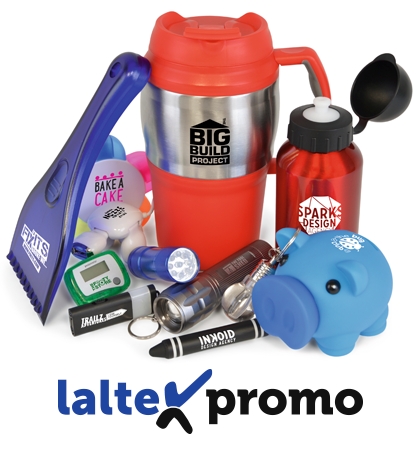 Archive