Laltex Promo 3rd Time 'Deadline Champions'
Laltex Promo are delighted to have picked up another industry award at the Fluid Branding annual supplier awards evening, being voted 'Deadline Champion' for the 3rd year running!
Chris Nelson, National Accounts Manager at Laltex Promo, was pleased to accept the award on behalf of the team and told us: "We're over the moon to have won Deadline Champion for the 3rd year running! It's great to be recognised for our commitment to short lead times and our ability to react quickly. Thanks to everyone at Fluid Branding, it was a great evening and an honour to accept the award on behalf of the team."
The awards evening was held on the 25th September at All Saints Hotel and Spa in Bury St Edmunds with a fun evening of drinks, food, live music and even a magician!
John Walker, Regional Sales Director at Fluid Branding, told us: "We couldn't do what we do without our suppliers, so to be able to thank them once a year for going above and beyond is a real pleasure.
Laltex Promo plan to continue the success into 2019 with investment in new products, additional machinery in the print shop and a new slick website and I.T systems.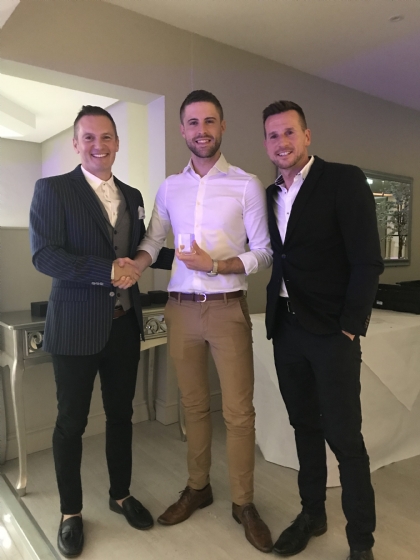 Archive