First for Home Editions
March saw the launch of the first ever Home Editions catalogue from retail division, RJM. The catalogue features textile accessories for the home and includes tea towels, microfibre cloths, aprons, bathmats, face cloths, picnic rugs and blankets.
The decision was taken to produce a specific home textile catalogue due to the development and increased size of the range, which will continue to grow with subsequent catalogues.
The Home Editions brand successfully blends practical, quality products with attractive designs to create a collection for all tastes and budgets. It is an extremely commercial range, presented in attractive packaging suitable for all retail environments.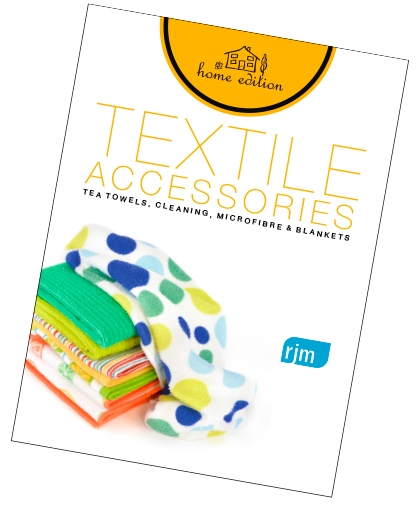 Archive