Double Win For Laltex!
We are thrilled to announce our recent double award success, winning Advantage Group's Supplier of the Year and PAGE Partnership's Silver Supplier of the Year, all within 2 weeks!
Chris Nelson, National Accounts Manager, commented:
"It's an honour to be voted Advantage Group's Supplier of the Year for the second year running and it's our first award from PAGE Partnership which makes it even more special."
"Being recognised by two of the longest established catalogue groups in the industry means the world to us and we cannot thank everyone enough for voting. I'd also like to thank our amazing team for their hard work and dedication".
This achievement follows our recent success of being awarded 'BPMA Supplier of the Year £2m+' and third time winners of both 'Sourcing City Major Wholesaler of the Year 2018' and 'Fluid Branding Deadline Champion 2018'.
The success has come on the back of some major investments, not only in several state of the art printing and engraving machines but also in our admin, I.T. and logistics systems. Further changes to the manufacturing process has enabled us to significantly increase print and admin capacity.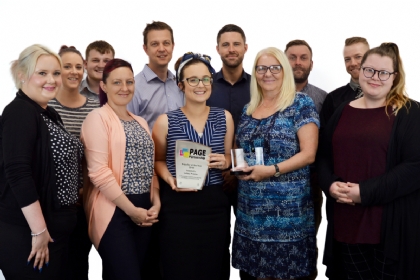 Archive