Debut at Moda 2014
August 2014 saw a first for RJM and KS Brands when they debuted at Moda. The Moda trade show is at the very heart of the UK's fashion scene and is a must for buyers. Moda showcases over 1000 brands across accessories, footwear, lingerie, ladieswear and menswear and this year was attended by some 12,000 visitors.
RJM exhibited their Tom Franks and Wolf & Harte range of nightwear and loungewear. The collections centre on super soft fleeces and ultra cosy cottons catering for the full spectrum of the market; from traditional flannel pyjamas to trend driven glitter knit fleece robes.
KS Brands showcased their Slumberzzz range of slippers. Slumberzzz incorporates women's and men's collections from the traditional to the modern, and not forgetting a very funky kids range. Alongside Slumberzzz, KS Brands also exhibited a collection from their very practical yet funky Mudrocks wellies range.
Both RJM and KS Brands received a very warm welcome from all at Moda and had a fantastic debut show.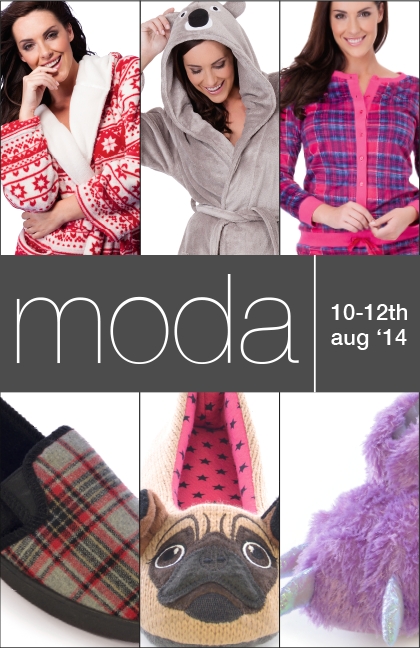 Archive