And the Award Goes To...
We kicked off 2013 in style, being voted Supplier of the Year in 4imprint's promotional industry awards. To add to this accolade, we were voted, by our customers, into 3rd place in the Sourcing City Supplier of the Year awards (major wholesaler category); a massive thank you to all who voted for us.
There are a great many people involved in making the customer experience a positive one; from processing the order to delivering the products. And that is why these awards are of particular importance to us, they are an excellent recognition of all the hard work of every member of the team.
Neil Horner, Product Director of Premium Portfolio was presented with the award by Joanna Woodstock-Burgher, Customer Service Manager of 4imprint, at a recent open day at Laltex House.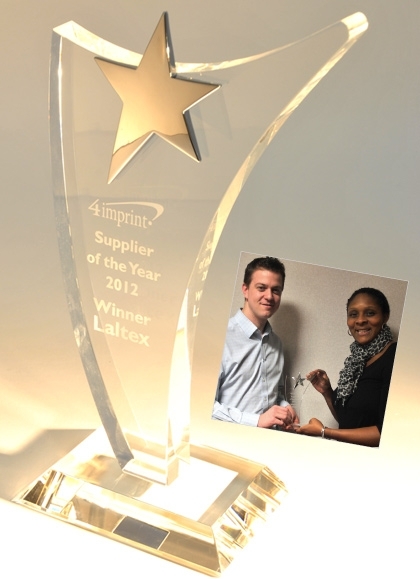 Archive