4th Time Winners of Major Wholesaler of the Year
Thrilled to have received the Sourcing City Major Wholesaler of the Year award, Neil Horner Divisional Head, commented:

"Thank you to all of our amazing customers for their tremendous support this year. We are absolutely delighted and feel honoured to win this award for the 4th year running. As well as acknowledging our customers we also realise that none of this would be possible without our fabulous team members and we thank them for all of their hard work and dedication as we've grown and developed the business in 2019."

We would also like to wish you and your family all the best for Christmas and the New Year and hope to see you all at Merchandise World, visit us at stand number 52.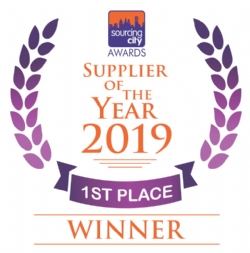 Archive