2 New Additions
January 2013 saw the launch of 2 new divisions, Source It and Bags HQ, bringing the total number of divisions to 7. Source It and Bags HQ now sit proudly alongside Premium Portfolio, Pencom, RJM, KS Brands and Lloytron.
Source It offers the customer bespoke promotional products. Products can be selected from the catalogue 'The Promotional Sourcing Guide' and made bespoke to customer requirements. Alternatively, if customers are looking for something entirely unique that is not in the catalogue, then it can be sourced especially for them.
With over 50 years of experience behind us, we are able to offer this unique product proposition. We have strong Far East links thanks to our offices in Hong Kong and China. We can leverage this to optimise our sourcing and buying for specific, ad hoc customer requests. In customer terms this means that we can provide quick lead times and competitive prices.
Bags HQ builds on our prior success in promotional merchandise by offering a range of UK stocked bags and conference folders. The extensive collection has been selected to offer the best and widest choice in promotional printed bags. The range includes shoppers, sports bags, laptop bags, travel bags, conference folders and bag and notepads. The comprehensive range can be found in the catalogue 'The Printed Bag Guide.'
Our years of experience in the promotinoal industry combined with being part of a large, global company, means that we can provide quick leadtimes and UK stock holding.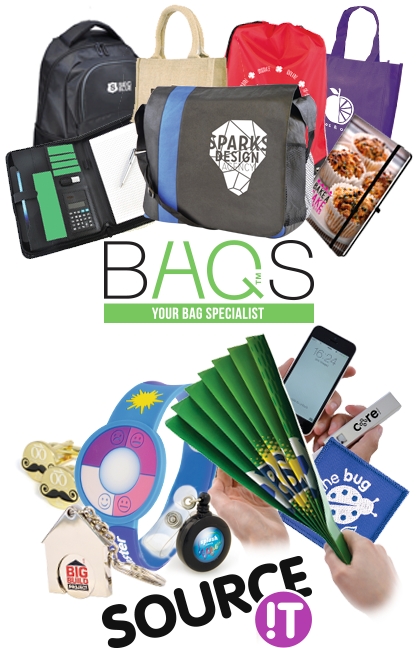 Archive