New Sweet Category or Laltex Promo
New for 2017, Laltex Promo have launched a fantastic range of sweets and mints, with a large collection of containers and tasty treats to choose from, all with great personalisation areas to carry customer's branding.
There's a little something for every audience with jelly beans, popcorn, wine gums, chewing gums, lollipops, marshmallows, mints and much more. There's a great variety of plastic, glass and metal containers with clip top jars, money boxes, classic glass jars and there's even three choices of fully personalised, full colour card trucks to carry the tasty cargo.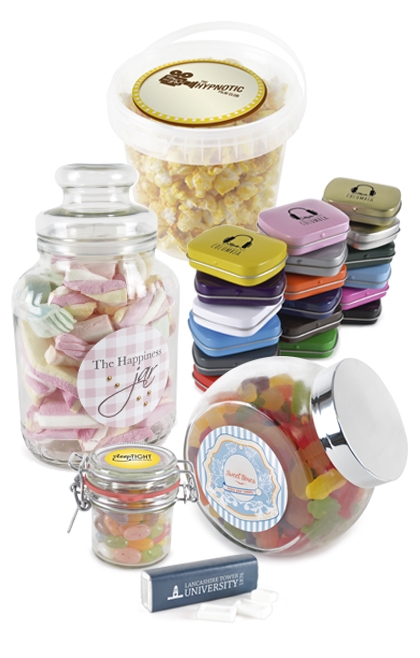 Archive